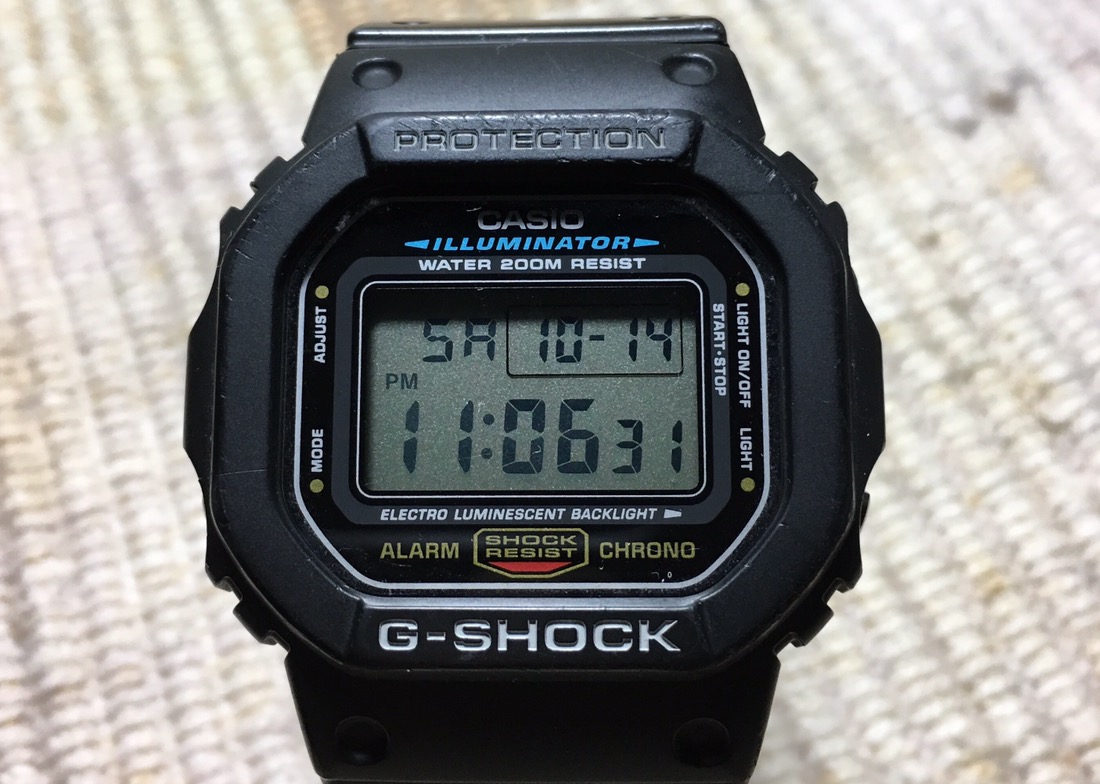 I bought this watch to use at the 1st Kobe Marathon,for 6,060 yen at Amazon on November 9, 2011.
It will be around 6 years soon, but it has been working normally.
Although it looks old and full of scratches, it has never broken down and never replaced batteries too.
How many years will this battery last?
I had used another G-SHOCK(Tough Solar) that is said not require battery replacement, but the battery of it ended in only 2 to 3 years.
After all G-SHOCK in this picture is the best.
I will use this watch at the seventh Kobe marathon .