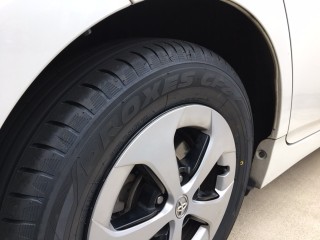 My favorite car Prius ran seventy thousand kilometers in four years and the tires attached to the new car became slippery.
Since I had used studless tires for two or three months every winter, I ran for 52,500 kilometers with old tires at least .So I exchanged with TOYO TIRE's PROXES CF2.
The name "PROXES" is very good.
When I was an employee of TOYO TIRE I was using TOYO 910 a HR standards studless tire for European all year round for Nissan Primera.
TOYO's European tires are very attractive.