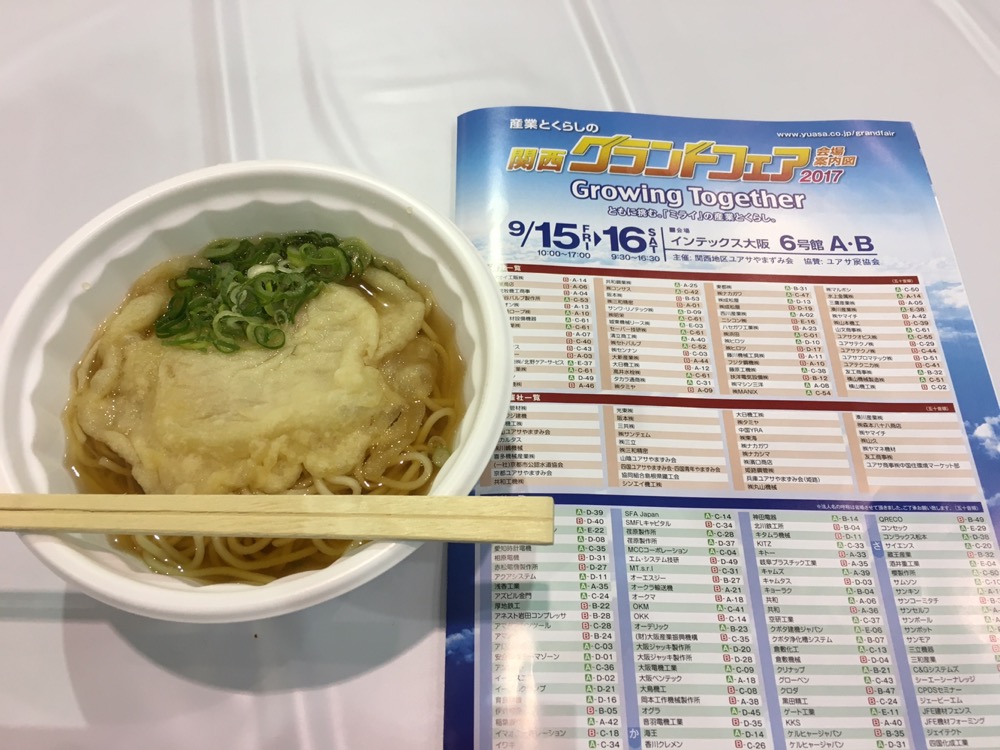 I like noodles and when I go to Himeji or Ako ,I always eat "Ekisoba" at Himeji station.
Today, I went to "Kansai Grand Fair" being held at INTEX Osaka because my custumer invited me.
I was surprised that Ekisoba of Himeji station was sold at the venue.
It was delicious.